Addenbrooke Concurrent Enrollment
The Challenge Awaits, the Time is Now
Mission Statement
Students have the opportunity to challenge themselves through higher education collegiate-level classes, while integrating classical instructional strategies.
What is Addenbrooke Concurrent Enrollment?
Addenbrooke Concurrent Enrollment gives students the opportunity to earn college credit while also attending Addenbrooke Classical Academy. Students who participate in Addenbrooke Concurrent Enrollment, will graduate with their high school diploma and up to 60 transferable college credit hours. Students who complete the full Concurrent Enrollment pathway will graduate high school with their two-year associate's degree.
Addenbrooke students enter the "College Pathway", which allows them to take college level courses at Addenbrooke Classical Academy and local community colleges such as Red Rocks Community College and Arapahoe Community College.
Students will earn both high school and college credit at the same time.
Students can earn up to 60 college credits, all tuition paid by Addenbrooke.
Students completing the Concurrent Enrollment pathway have the opportunity to complete an associates degree in their chosen field.
Students will slowly transition from a high school schedule (taking eight classes a day) to a full time college student (taking classes based on the schedule they build).
The following is a list of collapsible links. After selecting the link, additional content will expand. Arrow down to read the additional content.
How to Prepare for Concurrent Enrollment
Benefits
Courses
Concurrent Enrollment vs. AP and IB
High School vs. College Credit
An Concurrent Enrollment Testimony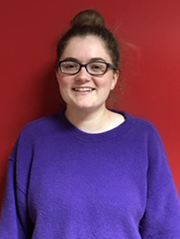 Ruth Bolt has been a student at Addenbrooke Classical Academy since her freshman year. It gives us great pleasure to announce her acceptance to The Colorado School of Mines in 2020. Beginning in her sophomore year, Ruth has taken advantage of the Concurrent Enrollment program here at Addenbrooke. Ruth said, "When applying to The School of Mines, my top choice in colleges, it felt good to be able to put college-level classes on my application. It made me feel like I had an edge when compared to the enormous number of other applicants. All the work I have put in meant something, and with all the college classes I had attended, and still do, I felt prepared for my next step. I am very thankful for the opportunity to participate in Concurrent Enrollment and glad that I acted on this opportunity, since it led me to this great achievement."
Congratulations, Ruth! You exemplify everything Addenbrooke and are a great role model to us all!