Enroll Today
We're so glad that you have discovered the many opportunities we have available for your child to participate in and from which to learn. Now that you know that ACA is right for you, it's time to begin the enrollment process! If you have any questions throughout this process, please give us a call or email us.
Campus tours to be determined.
Who Can Enroll
Any child five years of age on or before October 1 is eligible to enter kindergarten. All students enrolled at Addenbrooke must enroll through the Choice Enrollment program.
Choice Enrollment
The Choice Enrollment period for the 2021–2022 school year is as follows:
Round one enrollment window opens on December 8, and will close on January 15.
Please be advised, families are choosing a school, not a learning environment.
EnrollJeffco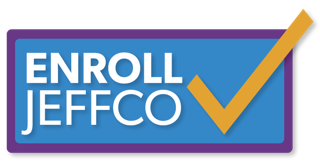 Jeffco Public Schools will be rolling out a new enrollment system, EnrollJeffco, for the 2021–2022 school year.
Who should use EnrollJeffco?
All students will use EnrollJeffco in January to indicate where they will be attending school in August. Whether students are re-enrolling at the same school, changing schools, or just starting in Jeffco, everyone will use EnrollJeffco.
Why is the system changing?
EnrollJeffco is the digital replacement for Choice Enrollment. We expanded it in an effort to capture all students, make school information easier for families to access, streamline processes, ensure the same timeline for all schools, and give schools more time to plan for the next school year.
See our main Enrollment page for details about special education, preschool, kindergarten, homeless students, administrative transfers, and more.