Preschool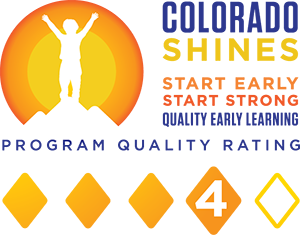 Addenbrooke Classical Academy is an exemplary learning community that supports innovation and is committed to continuous improvement.
ACA is a place where a collaborative community develops curriculum, instructional strategies, and assessment to ensure all students learn through core-knowledge and classical curriculum with a rigorous music program. In design and delivery, the school is an integrated model of tradition and innovation. Addenbrooke Classical Academy exemplifies a school in which the administration, faculty, staff, and parents:
Provide a complete educational institution based on proven methods of instruction and challenging content
Have high academic and moral expectations for all students
Cultivate relationships between parents and teachers to ensure the complete development of the student, including academics, music, and character
Prepare students for life after high school using time-tested methods of teaching which focus on knowledge and music, while preparing them for the 21st century using innovative technology as learning tools
Instill in its students a life-long love of music, appreciation for beauty, and respect for humanity
Engage the involvement of the community in programs to improve the educational opportunities and outcomes for its student population in Lakewood, Colorado
Enrollment
To enroll in our preschool program, visit Enroll Jeffco to submit your enrollment application. First round choice enrollment for the 2024–2025 school year begins on December 5.
Why Choose ACA Preschool?
Focus on the Charlotte Mason foundation

Habits of attention, obedience, and truthfulness
Play centered
Read alouds

Children's creativity is cherished

Handicrafts, art, music, poetry

Core knowledge curriculum

Focused on motor, language, and social skills
Develop work habits and cognitive development

Gently introduce academics as the child is ready
High quality instruction delivered by highly trained teaching staff in a low teacher/student ratio setting
Every child's uniqueness is respected and encouraged
Child's safety and health are first priority
A learning atmosphere that is safe, warm, fun, interesting, exciting, and challenging
Fostering self-esteem and self-confidence, along with independence in each child
Active involvement with materials and the environment
Children learning by doing, experimenting, and experiencing
Opportunities for children to make choices, decisions, and problem solve daily while learning to take responsibility for their choices and actions.
Teachers as facilitators to guide and direct daily learning
Encouraging a school/home partnership that will involve the family in the child's educational experience
A curriculum that allows children to progress at their own rate of development
Daily Components
A typical day includes the following components:
Large group – we group children in the class together for opening group activities, movement games, music, stories, finger plays, songs, and other educational activities.
Small group activities – the groups will meet several times a day for a learning activity (literacy, science, math, etc.) based on children's interest, needs, and units of study
Centers – dramatic play, handicrafts, literacy, blocks, science, manipulatives, and art are all part of centers. Through centers, we are working on self-help skills, language, large and fine motor, cognitive development, academic, and social emotional development
Outside play – both directed and non-directed
More Information
For more information or questions about our preschool program please contact our preschool director, Amanda Jerome at (303) 989-1336, ext. 141.